We Believe
In participating in markets & make significant contribution through our innovations.
That we need to own and control primary technologies behind the products we make.
In maintaining the human element & human touch in all the thing that we do.
In having self-honesty to admit when we are wrong & have the courage to change.
Always put customers first.

Continously innovate, adapt & improve.
Always strive for personal excellence.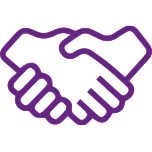 Provide service with consistent reliability.
Have a postive influence on all who comes into contact with XOX.
Stewardship of all resources.
Here's the fun part!
Here at XOX we are youthful. Yup! We believe ages is just a number if you have the right vibe and can dance to the tune of XOX. We encourage thinking outside the box and exploring innovative ideas.
Opportunities to develop your career in a
fast-paced environment
A chance to explore a rewarding career
A Dynamic team to work with
A place to expand your skills set
Gain experience that will lead your career advancement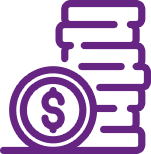 Competitive salary & work benefits package.
5-days work week & flexi work hour.
Take it from the XOX's Family
Eng Lay Tin
Senior Manager, Channel Marketing
XOX has a forward-thinking leadership that promotes cross-functional collaboration, which makes my work here highly rewarding, and enabling an accelerated growth for my career.
Subashini A/P Selvanayagam
AGM, Retail
I appreciate the dynamism here in XOX, as I have the chance to learn a variety of subjects. It strengthens my resolve, character, and approach towards life.
Wendy Chow Boon Chee
Head of Operation & Support
XOX fosters a harmonious environment where synergy between colleagues develops naturally.
Liow Tze Kwong
System Admin Manager
A positive feedback loop to maintain the integrity and efficiency of my work. Plenty of cross-departmental opportunities to collaborate on, every project is an exciting challenge.
Nor Hidayu Mohd Mualip
Manager, Regulatory & Government Affairs
XOX is a great place for me to build my career in the tech industry. The support structure is amazing, and the work is constantly fresh with new challenges.
Nurshima binti Mat Salleh
Senior Manager, Channel & Subscriber Support
The colleagues I've met in XOX are very supportive. I can always rely on my teammates to be cooperative and united to achieve our main objective.
Ahmad Khairul Isam
Senior Manager, Network & Infrastructure
I enjoy the multi-cultural workforce here where I am constantly learning new ways to approach a familiar challenge.
Lam Chee Yuen
Manager, Digital Tech
With my current role as manager in Digital Tech, the most satisfying part of my role is that I can be the bridge between business idea to the realization of the idea as a digital product.